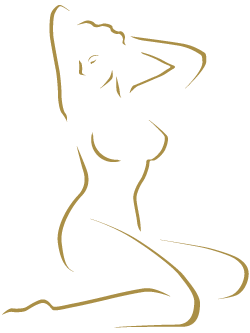 Plastic Surgery Associates of Orange County
Procedures
Procedures
At Plastic Surgery Associates of Orange County with offices in Mission Viejo and Newport Beach, we work hard to give all of our patients the body they have always wanted by performing state-of-the-art cosmetic procedures.
Our entire staff and surgical team are constantly learning so that our patients can get the best body in the easiest way possible. They are always learning new and better ways to improve your body in both surgical and non-surgical ways.
Once you have had your initial examination, we would be glad to discuss all of your options. We will be happy to talk about the procedures themselves along with the associated recovery and the cost. Use this time wisely.
Our board-certified surgeons will help you reach your aesthetic goals! Our team of professionals is dedicated to providing a compassionate, comfortable experience for patients. Personalized alternatives are offered along with the best service.
Be sure to ask any questions that you may have so that we can alleviate all of your concerns.
[nectar_image_with_hotspots image="5901″ preview="https://psaoc.com/wp-content/uploads/2017/12/woman.jpg" color_1="Extra-Color-1″ hotspot_icon="plus_sign" tooltip="hover" tooltip_shadow="small_depth" animation="true"][nectar_hotspot left="26.6811%" top="43.7186%" position="top"]Breast Implants[/nectar_hotspot][nectar_hotspot left="27.6169%" top="75.7732%" position="right"]Tummy Tuck[/nectar_hotspot][nectar_hotspot left="13.383908685968821%" top="27.351804123711343%" position="top"]Rhinoplasty[/nectar_hotspot][nectar_hotspot left="42.9844%" top="52.0619%" position="top"]Coolsculpting[/nectar_hotspot][/nectar_image_with_hotspots]
To give our patients the perfect body, we offer the following services:
---
---
We would be happy to schedule a consultation during which we can sit down and discuss your options, giving you plenty of time to ask any questions that you may have.
If you are interested in a consultation or have any questions, don't hesitate to contact us today at (949) 364-2277.
Plastic Surgery Associates of Orange County
26732 Crown Valley Pkwy., Suite 585
Mission Viejo, CA 92691
[nectar_btn size="large" button_style="see-through-2″ color_override="#a88e47″ hover_color_override="#ffffff" hover_text_color_override="#000000″ icon_family="none" url="https://psaoc.com/cosmeticsurgery-contact/" text="Schedule your Consultation " margin_top="30″ margin_bottom="1″]