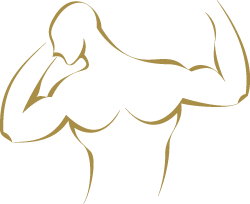 Plastic Surgery Associates of Orange County
Rhinoplasty Orange County
Unhappy With the Appearance of Your Nose?
Rhinoplasty is a procedure that helps to reshapes the nose. We are proud to assist men in Orange County, Mission Viejo, Newport Beach, and the surrounding areas with this procedure. Rhinoplasty also enhances your facial harmony and makes your nose proportionate to the rest of your body. It can also correct any impaired breathing caused by structural defects.
There are many reasons why men seek rhinoplasty. First, they may be unhappy with the appearance of their nose. Rhinoplasty will help change the look of your nose and enhance your masculine features. The second reason men receive rhinoplasty is they have breathing issues or need to correct a birth defect or damage from an accident.
After anesthesia is administered, we will either use a closed procedure where incisions are hidden inside of the nose, or an open procedure where incisions are made across the narrow strip of tissue that separates your nostrils. Next, we will go through your incisions and gently raise the cartilage. This allows us access to reshape the structure of your nose. Once the underlying structure of the nose is sculpted to the desired shape that we talked about prior to surgery, we will redrape the tissue and close the incisions.
Our friendly and educated staff will work with you to correct your nose. The first step in starting rhinoplasty is a pre-surgery consultation. We will go over your goals, the surgery itself, and recovery. We will also be happy to answer any of your questions at this time.
If you are unhappy with the shape, size, or angle of your nose, rhinoplasty may be the solution you have been searching for. Please contact us today at (949) 364-2277 to schedule your consultation.