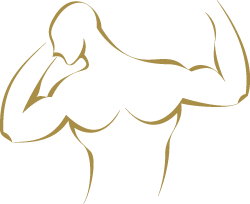 Plastic Surgery Associates of Orange County
Nipple Reduction Orange County
We Are Very Proud to Assist Our Patients
with Nipple Reduction
Many men are uncomfortable with the appearance of their nipples. If you feel as though your areola is too big, or appearing stretched, your nipple may simply be too long. Dr. Kim offers nipple reduction surgery so that you can feel confident with the way you look.
Prior to surgery, we will sit down with you during a private consultation to discuss your goals, the procedure, and the recovery process. We will be able to give professional suggestions that will best serve you and your needs, and create a customized surgical plan. We want you to feel completely confident with your choice.
Nipple reduction surgery is performed using IV sedation or general anesthesia. Dr. Kim will make a small and precise incision on the nipple. Following the incision, any excess tissue will be removed from the area. In total, this procedure takes approximately one hour to complete.
It is very common for men to receive nipple reduction surgery with another surgery around the breast area. This will help to achieve a more comprehensive renovation. When you are out of surgery you will be able to be picked up from a trusted friend and return home. Your nipples will be bandaged carefully to avoid any complications and allow for proper healing.
You may experience some discomfort as well as swelling and bruising during the first week or two. Most patients can return to their regular activities within approximately one week. We do recommend that you avoid any heavy lifting for up to five weeks.
We are proud to serve men in Mission Viejo, Orange County, and Newport Beach, CA. If you have any questions regarding nipple reduction surgery or would like to schedule a consultation, contact us today at (949) 364-2277.